Who Are We?

Lifeline Shanghai is a volunteer based non-profit organization that operates an English speaking Helpline for the international community.

This essential helpline service provides emotional support and information to callers.

We also connect and refer callers to different services.

Most importantly WE LISTEN.




Scan our QR code to communicate directly with us via WeChat
---
Learn a bit more about us.

Lifeline Shanghai was started in 2004 and is affiliated with Lifeline International. We believe that mental health is crucial to well-being and healthy living.

We support the World Health Organization statement:
"No Health Without Mental Health"

We believe talking helps and is a strong aid against the challenges and uncertainty we can all face.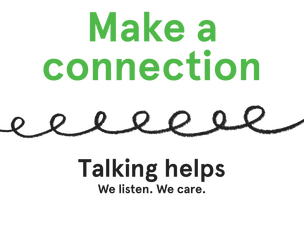 "Lifeline Shanghai provides an essential helpline service for the well being of the international community of Shanghai and throughout China"

- Lifeline Shanghai Director
Our Generous Sponsor